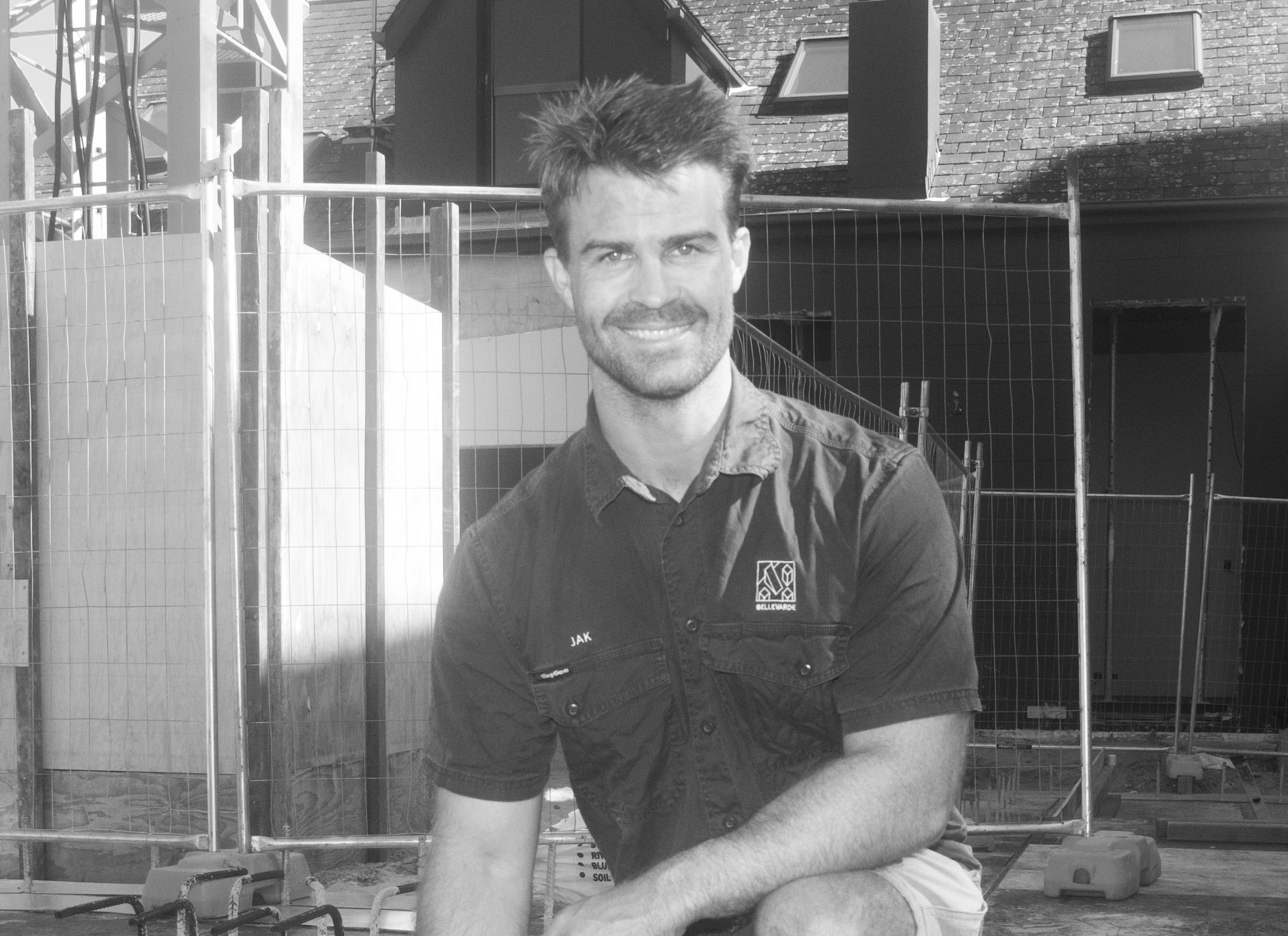 While I was studying for my degree in Construction Management, I was a builder's labourer. It was a good foundation to building my career. Like a lot of guys at that age, I thought I knew a fair bit about building. Then I joined Bellevarde.
I was lucky enough to work under some senior Bellevarde guys like Daniele Feltracco, Steve O'Ryan, and Ben Lea, during my first few years. John would also come past the sites quite regularly. They are a wealth of knowledge and I learnt a lot from them.
Eventually, I got my first opportunity to be a site manager on a job in Point Piper and I haven't looked back.
I've always been on-site. It's the site-based management that makes our buildings great, as site management have a great rapport with tradespeople. I wouldn't have it any other way.
The best part about being surrounded with the Bellevarde team is there is always somebody to reach out to, to discuss the best path forward. You never know everything and, chances are, one of the more experienced people has already been in a similar situation. It's good to be supported and have that level of expertise to draw upon when it's needed.
It's been a few years with Bellevarde now and I feel pretty invested in the company. I can see myself being here for the long haul. They're a great group of people to work with.
Daniele Feltracco had this to say about Jak
I met Jak in 2015 in his role as a site administrator for a project I was managing. I came to know Jak as a quiet achiever, never loud, never brash and always respectful and cool under pressure.
He was different from the beginning. Where some new guys ask an endless series of questions, Jak would always stop and think before approaching one of the senior people. When given a task to complete, he carefully considers his course of action before jumping in blindly. It's a good trait to have and certainly helps in building a knowledge base. Within a short period of time, Jak became proficient in all his duties and deserved his promotion to the supervisory role he now performs.
What I like best about Jak are his supreme communication skills. In all my years in the industry, I haven't seen too many come close to his calm and considered approach when negotiating a balanced outcome between parties.
Well done Jak, I look forward to seeing you progress on your journey with Bellevarde.