The apartment had been quite glamorous in its heyday but when we bought it, it was run down and in need of a major renovation. The demolition itself would be a big job. We wanted to remove the old lap pool, knock down and replace the pavilion, and gut all the downstairs rooms. Only one or two walls would remain.
Bellevarde had been recommended to us by a friend who had built a house with them in Palm Beach. We had heard from a friend that they were the best builders in Australia. Wanting to do our due diligence, we asked for proposals from five builders. Bellevarde's response stood out from the pack. We met with John Fielding and awarded them the project.
Daniele Feltracco, our site manager, was awesome. We have high expectations about quality. Daniele's expectations are, if anything, even higher. Nothing was too much trouble for him. He understood that this was to be our home and he made sure that things were done to a very high standard. He worked really well with the architects, Phillip Rossington and Neil Haybittel from BVN, and he went above and beyond to ensure the goodwill of all our neighbours. Daniele was so respectful of everyone in the building and surrounds.
We had originally thought we would need some massive crane lifts to get materials into the building but Daniele came up with a neat solution that saved us literally hundreds of thousands of dollars. He devised a pulley system that would allow the guys to load everything in themselves, half a tonne at a time. We could do away with the expensive crane lifts altogether. It also stopped the mess and disruption of having to carry anything through the internal stairs. The savings were extraordinary.
The site required quite a lot of scaffolding, some of which needed to be erected in the courtyards of other residents in the building. Luckily, we had help with that. Jak Gannon, who had taken charge of much of the demolition work, was fantastic at interacting with our neighbours. With charm and friendly persuasion, Jak was able to successfully negotiate the scaffolding issues to everyone's satisfaction.
John would visit the site periodically, bringing his many years of experience and wisdom. At one point it became clear that the lintels on the walls of our apartment needed to be replaced at an estimated cost of around $100,000. While the lintels were part of the building's "common property" we felt it was our responsibility to pay for the repair. John sat in on a site meeting. He listened for a while before proposing a typically elegant solution. He and Daniele started drawing plans and reorienting the bricks. They found a way to do it for $15,000 instead.
Even when he wasn't there, John's influence on the project was amazing. Before the internal stairway was installed, there was just a big hole in the floor between the two levels of the apartment. We were in the apartment one day when the skylight was being installed and noticed the quality of the woodwork on a cap that had been made to cover the hole. It looked like a finished piece rather than just a temporary measure so I asked John why it was so nicely done. He said that if John came and saw that we hadn't done something properly, there would be "questions". The same level of perfection was evident on the wooden form-work underneath the plaster on the walls. It was immaculate and looked like the finished product. It may have cost a little more but it is the kind of quality we wanted.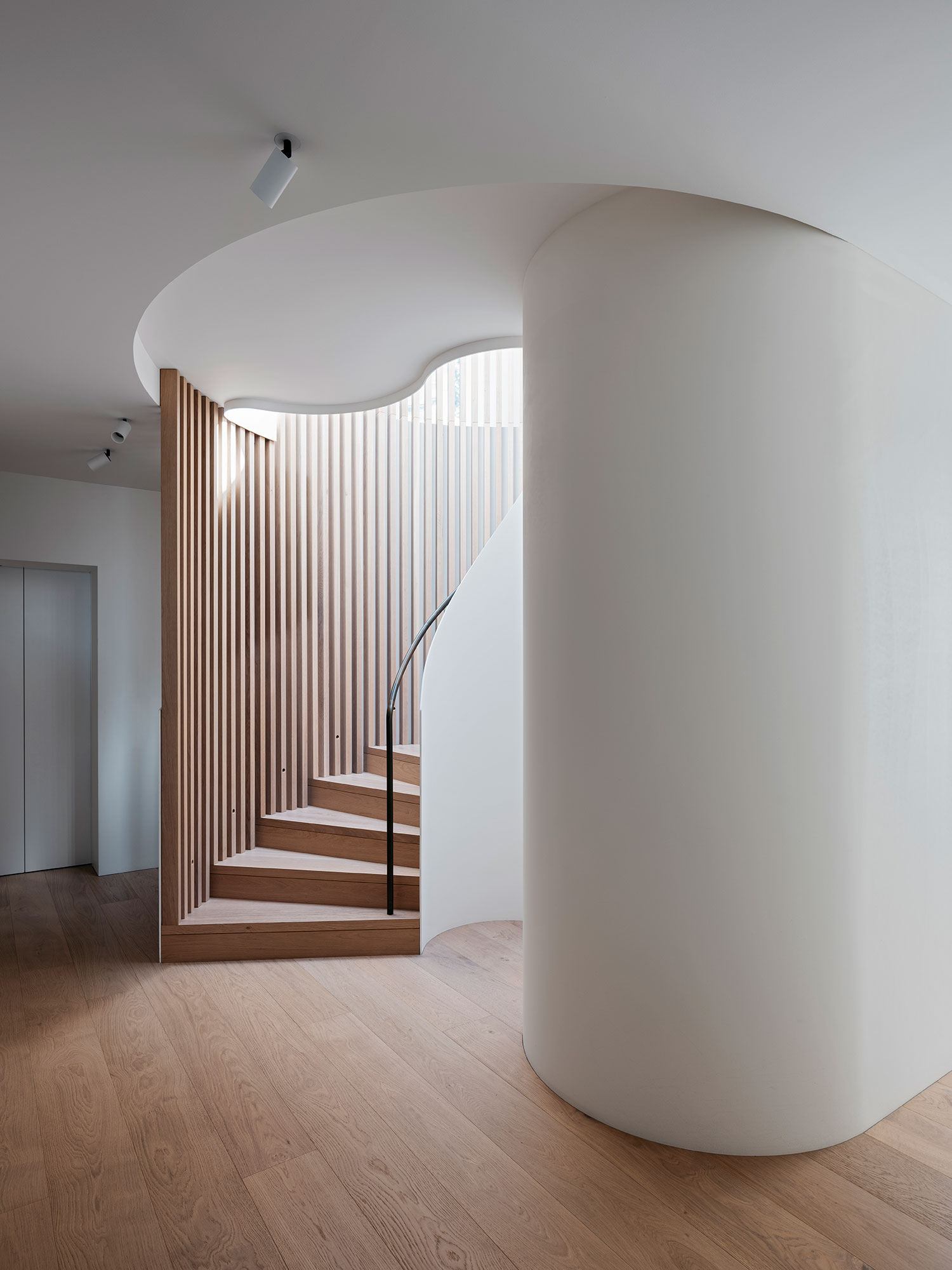 It's hard to identify a favourite part of the finished apartment. We love the deck, the internal stairs, our vegetable garden, the main bedroom. It's all wonderful. Bellevarde are such a pleasure to work with. We would gladly build with them again and have already recommended them to a friend.
read more