This property, in Country NSW, has been a working horse stud for over 70 years. It has a rich history and boasts a collection of buildings dating back to the late 1800s, with one stone cottage reputedly used as a hideout by a notorious bushranger. The owners live in Sydney but share a passion for the racing industry and decided it was time to upgrade the facilities.
They initially wanted a new Main House built around the existing stone cottage and out-building with the further addition of two new houses for workers and visitors. Work was also needed on the stables and other outbuildings to expand their use and longevity.
John Fielding and Bellevarde were our first choice as they have built a series of outstanding houses for our clients. They immediately understood the need for a house of deep integrity—using local materials to subtly enhance the landscape. Best of all, they are country builders who really enjoy the challenges of working out here.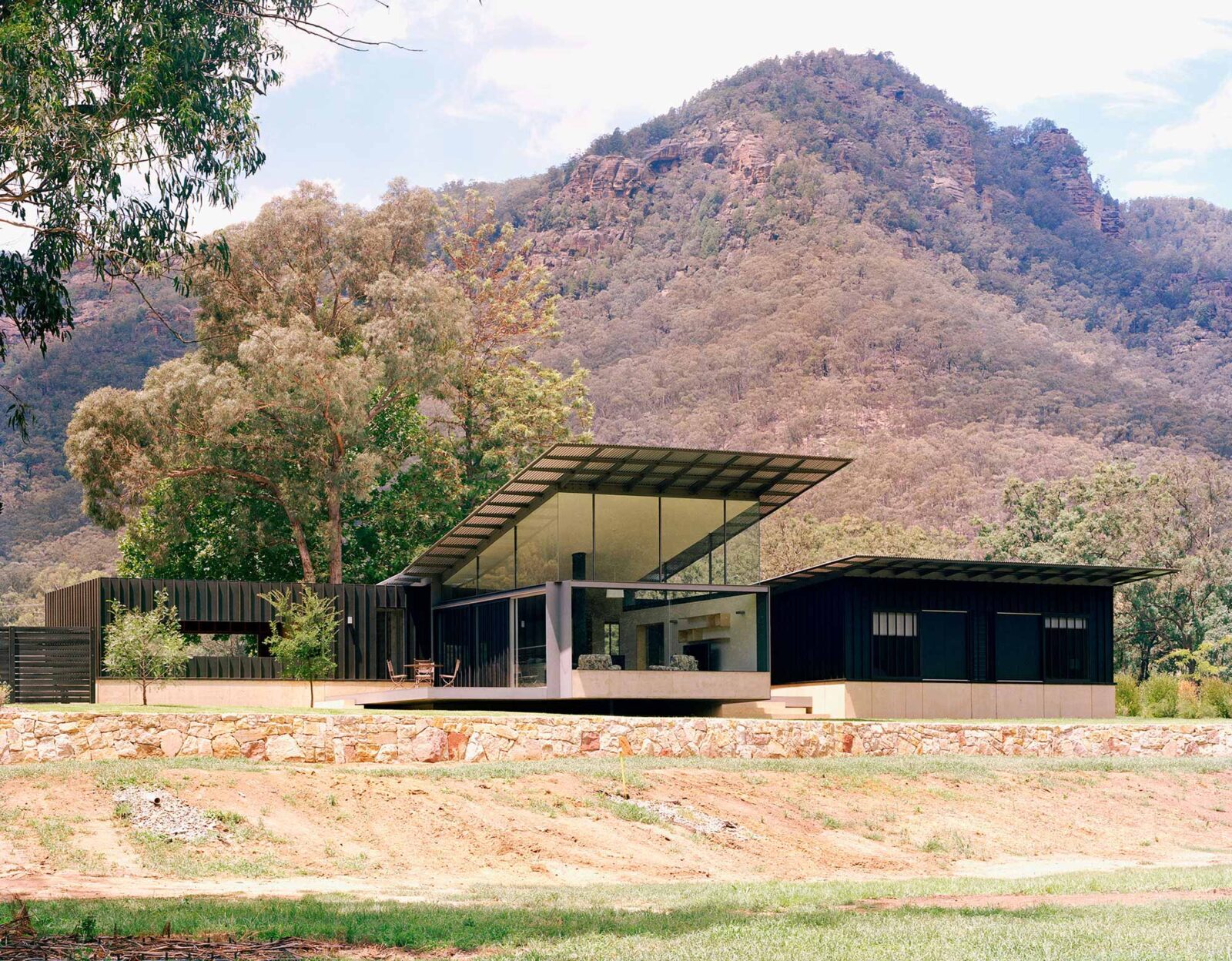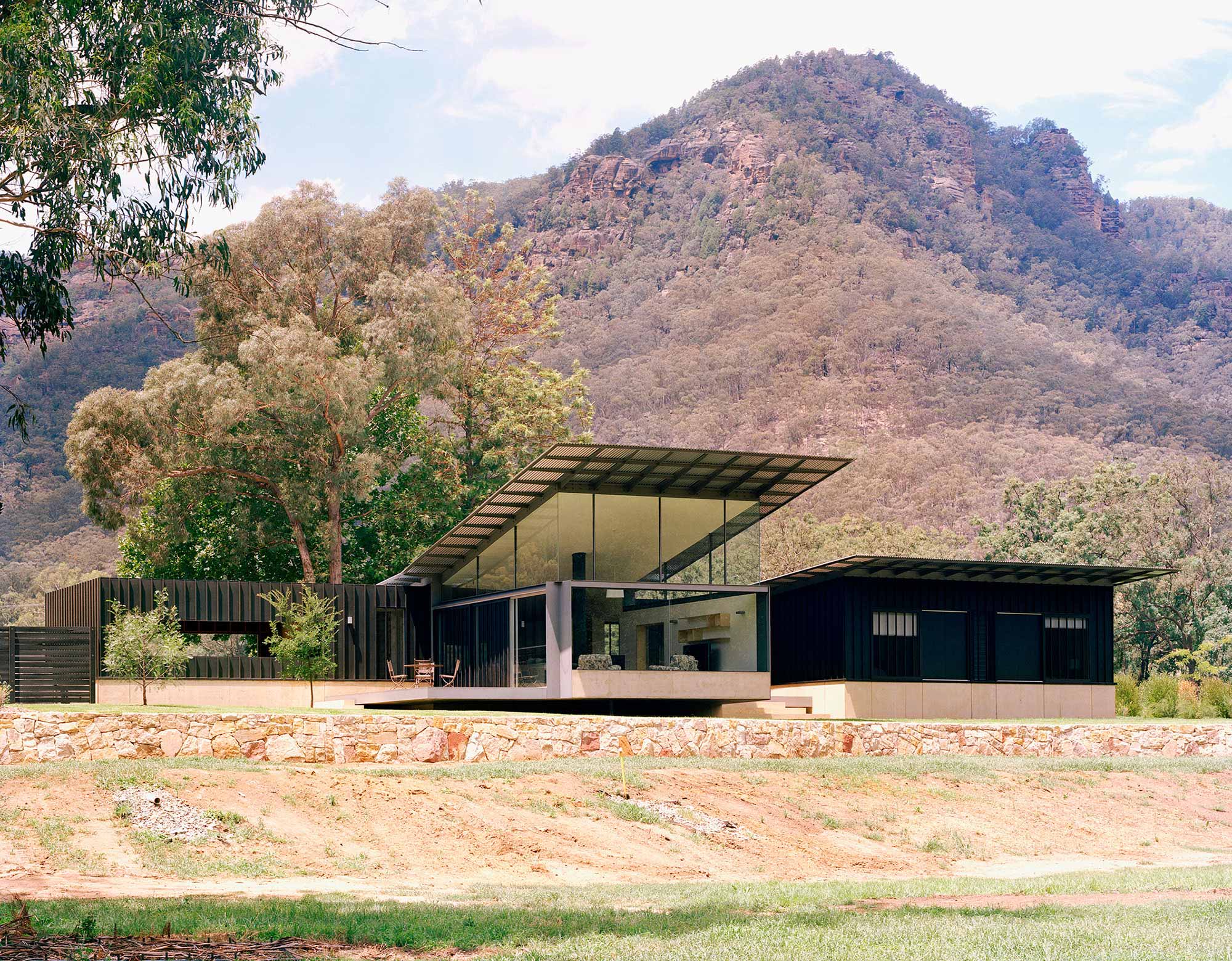 Being 600km from Sydney dictated every aspect of the build be meticulously thought out. The first challenge was sourcing building materials. Bellevarde's Peter Lloyd spent an initial 3 weeks scouring the property to find the best quarries and most perfectly coloured local gravel for the rammed earth walls and concrete foundations. Bellevarde then found a way to get concrete on site within the 20 minute window before it set and, also, where to source the best local timber to ensure the foundations were flood and wombat proof.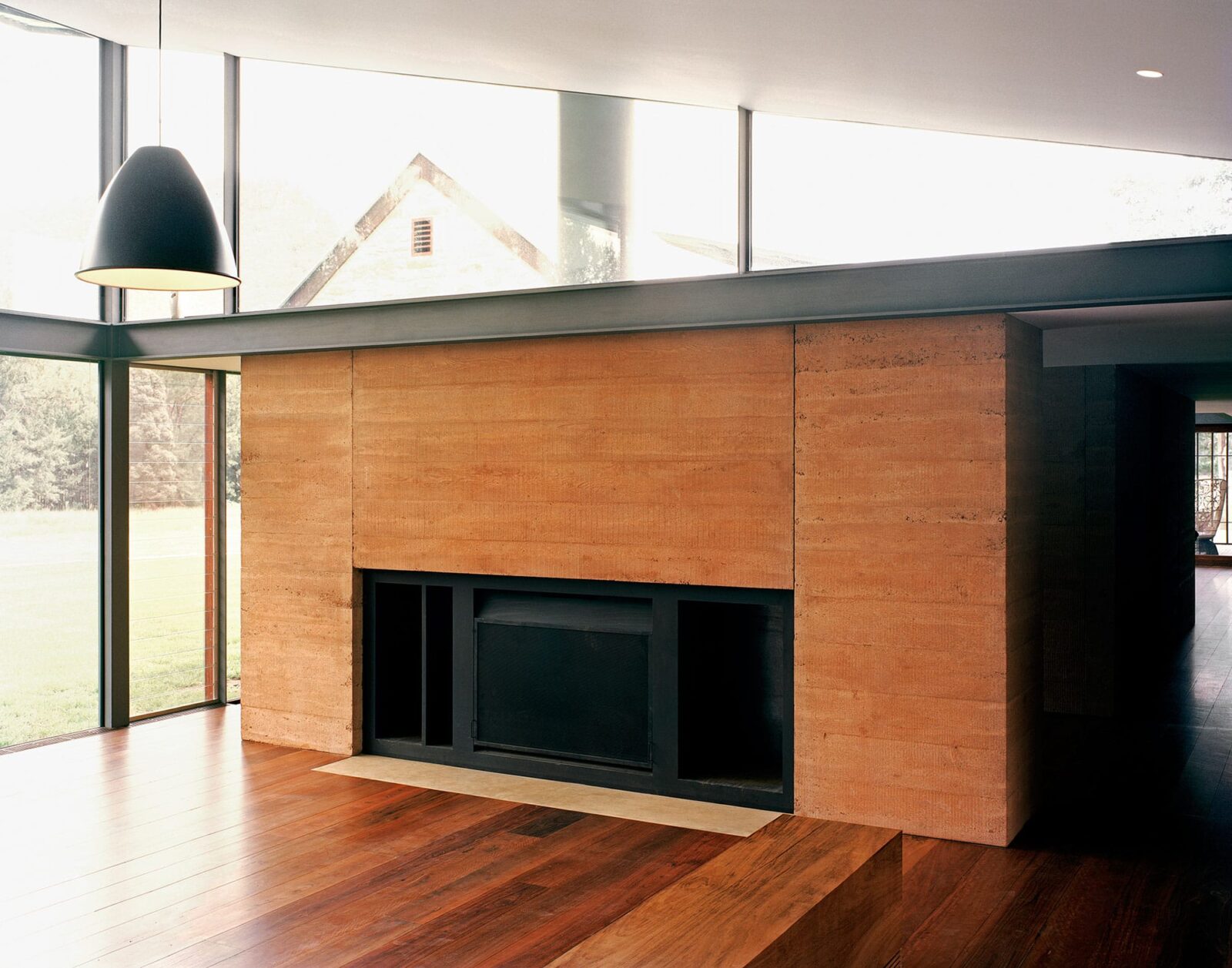 But it wasn't all about the tyranny of distance. Often the remoteness brought an unexpected bonus. Because our regular on-site meetings involved a six hour drive each way, we'd usually arrive mid afternoon. John, Steve O'Ryan, Peter Lloyd and Mick Carroll would brief us on the current issues and we would set to work. The conversations would often continue over dinner and start again the next morning. Everyone contributed to pushing ideas around. We'd spend hours debating and laughing, often stretching the limits of durability, construction and fine detailing, until we reached agreement on the best way to handle any challenge. It was such a joy to work with this team of passionate tradespeople.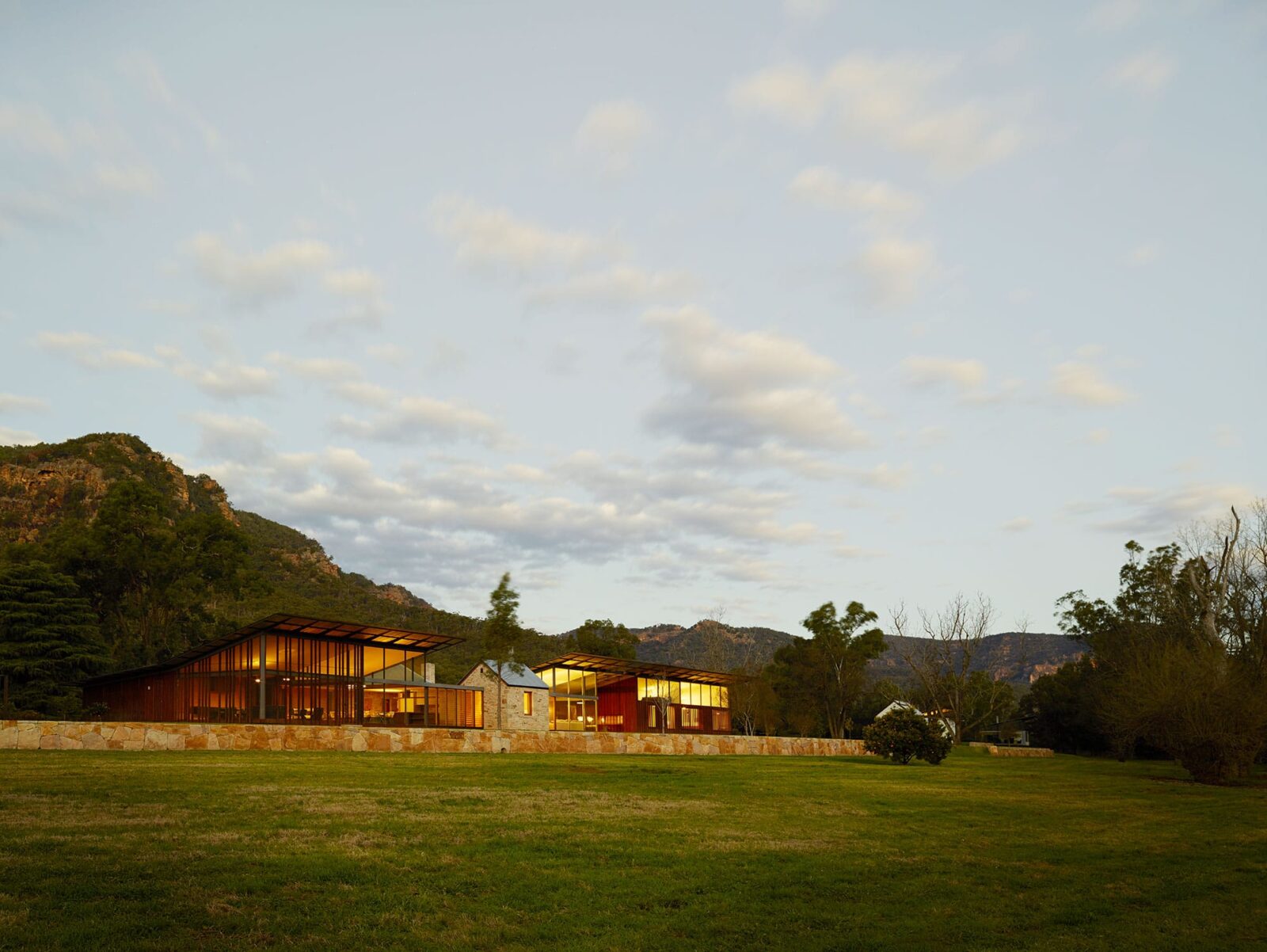 Ultimately, the bush gave us the time to focus on every aspect but also demanded the results be rock solid, requiring minimal maintenance. Bellevarde's energy, enthusiasm and attention to detail have seen these houses realised in the highest quality for the many years to come.
read more