The key thing with Bellevarde is a sense of trust. As an architect, you draw a series of ideas but at some point you have to delegate their realisation to a builder—there is a huge reliance on their judgement and trust is key.
The owner was very ambitious about how she wanted the house to look and perform. The old house had seen a few alterations over the years, some of which were aimed at combating the dampness that can affect Sydney houses on sloping blocks. One end of a room might tend to be dark and moist while the outer end, open to the light, would be dry and airy. To overcome in part, we replaced the street level garage with a submerged car stacker and used the space to create a garden at the Northern end of the house. Reflected light from the neighbouring building is captured via a series of shaped and coloured concrete windows.
On a structural level, Bellevarde understood the importance of dealing with moisture ingress and helped conceive what is essentially a sub building behind the main house. We called it 'Bellevarde's building'. This area holds and disperses the moisture that runs down the slope, keeping the main structure clean, dry and clear. Bellevarde ensured it was simply done right. The process was made easier by having everyone pulling in the same direction.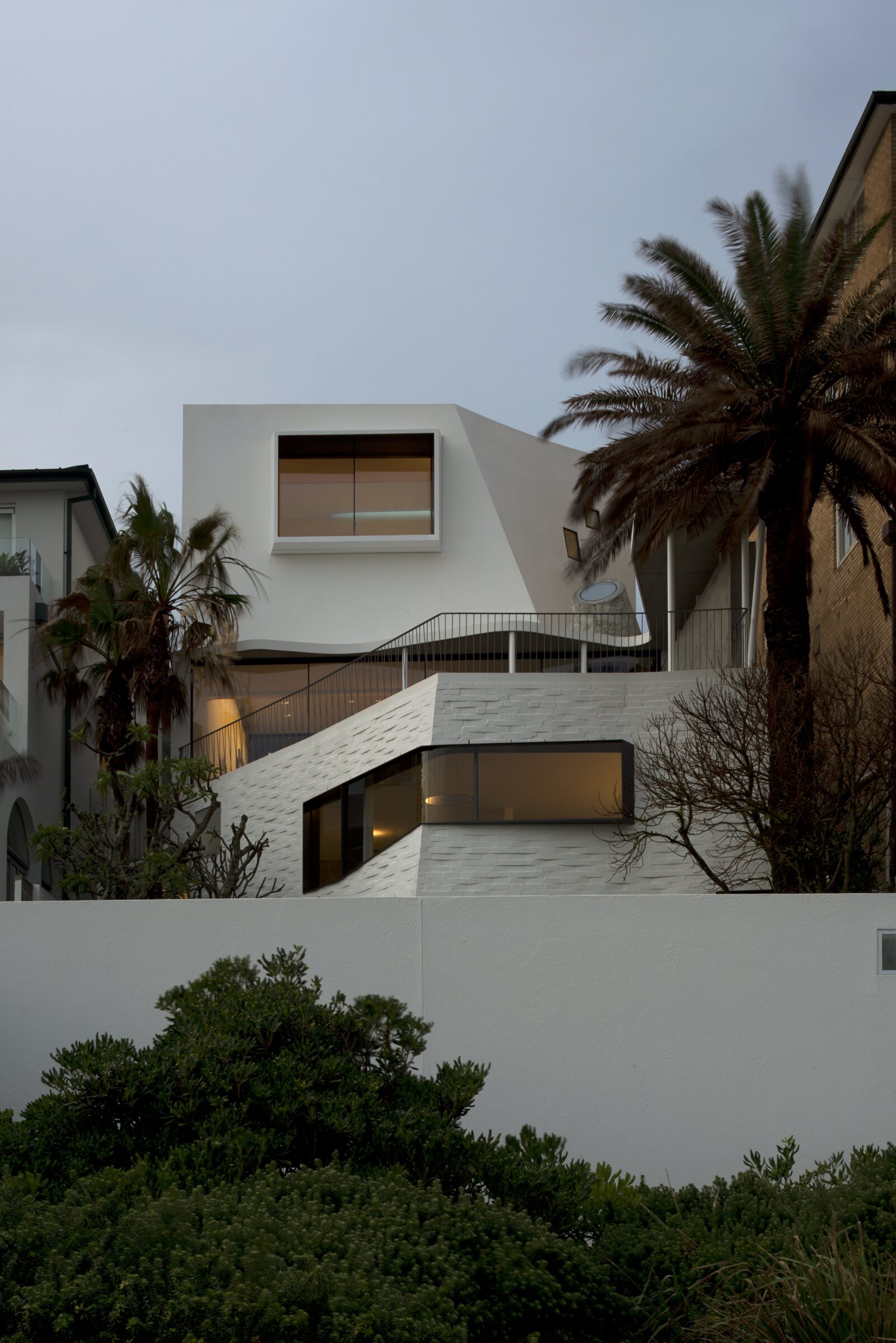 Part of the brief was that the handwriting of the house was to be simple and consistent. The palette of concrete, solid timber, marble and hand painted steel trims, much of it hand applied, demands a high level of finish. Bellevarde understand how to bring out the best in materials.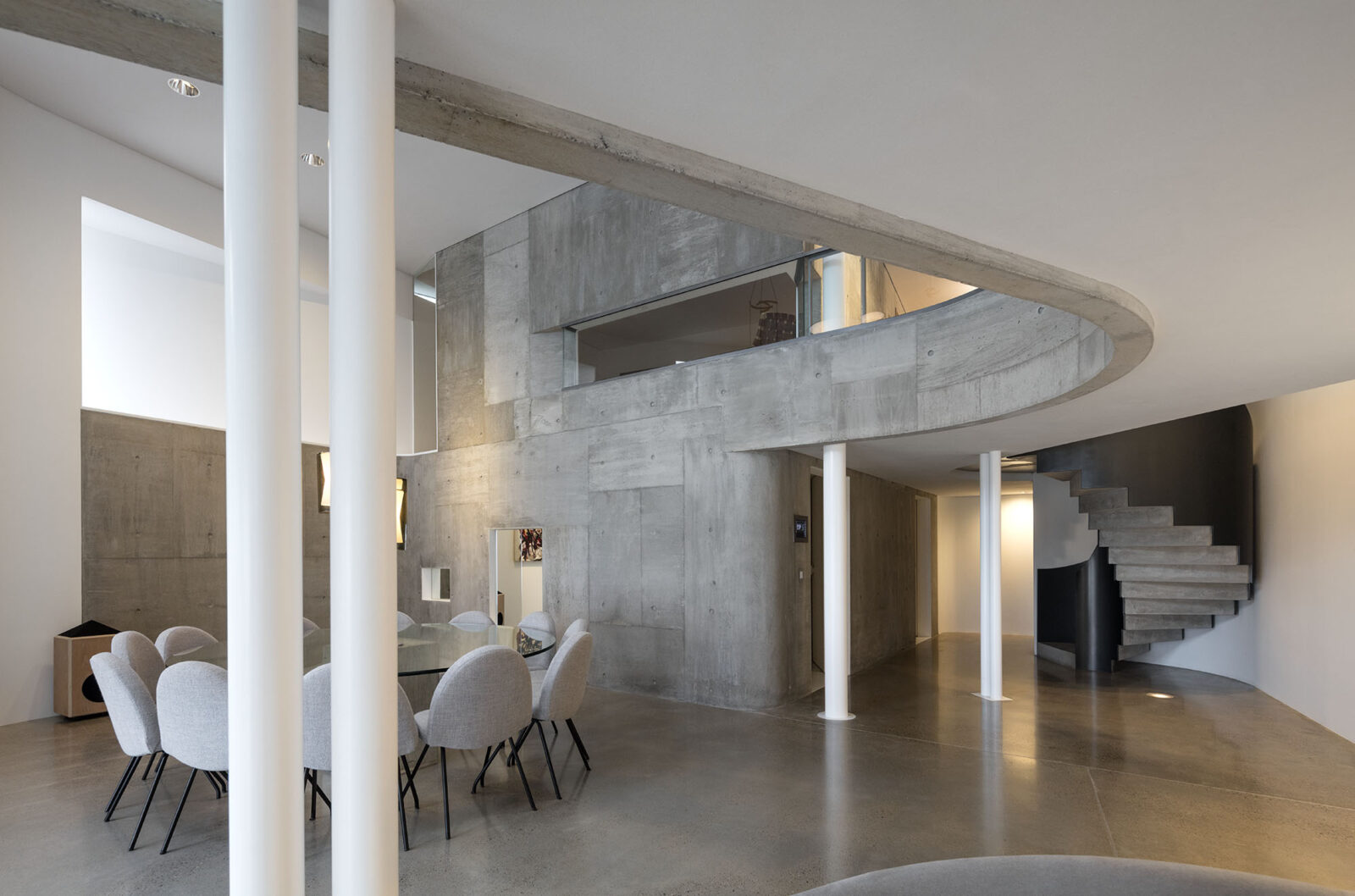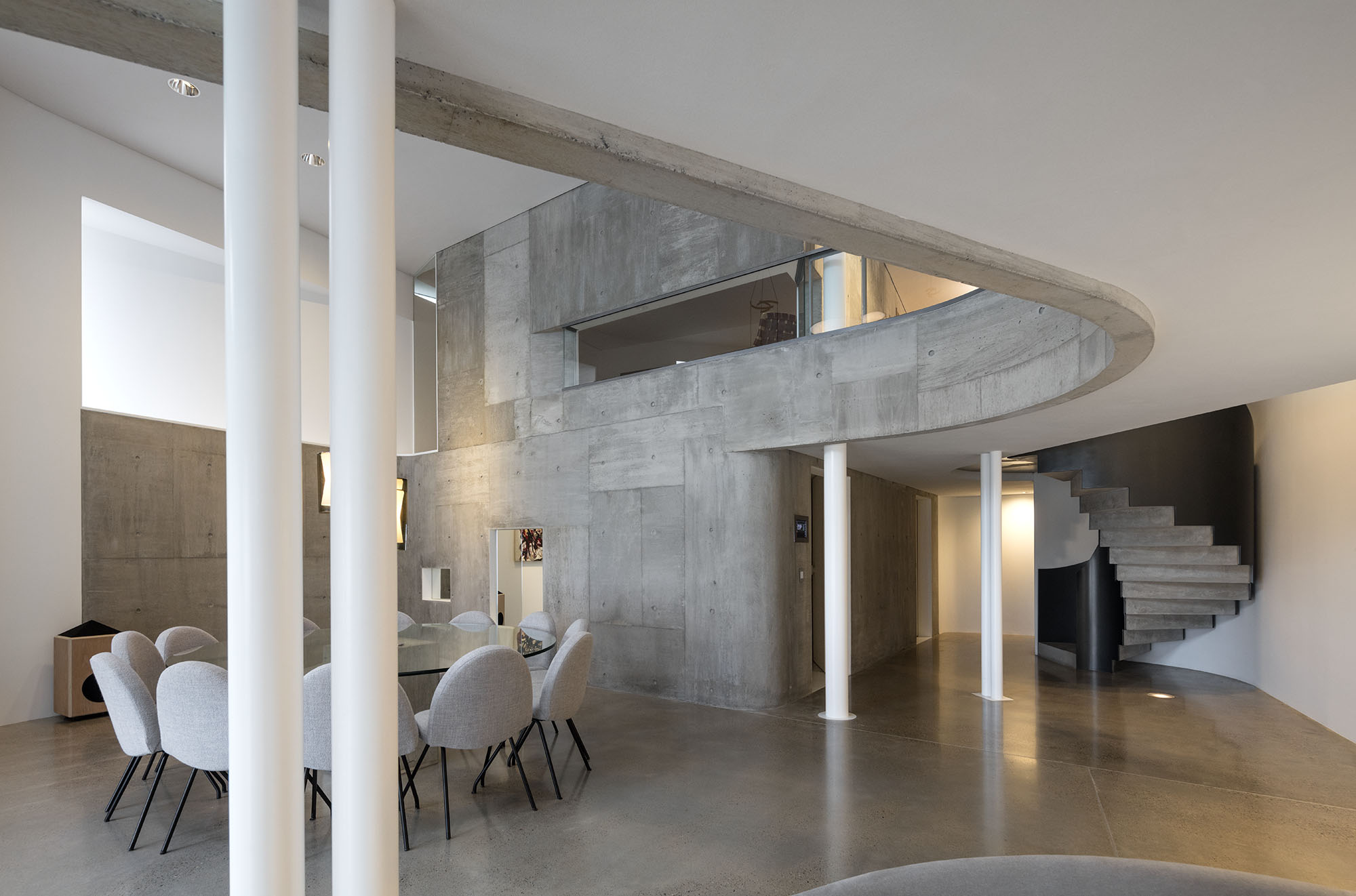 The concrete formwork deserves special mention, especially the corkscrew staircase. It's one thing to imagine and draft a sculptural piece like this but Scottie Waller spent months physically buried inside the curves—building the perfect inverse of the final structure into which the liquid concrete was poured. All to within very fine tolerances. The attention to detail is something quite astonishing.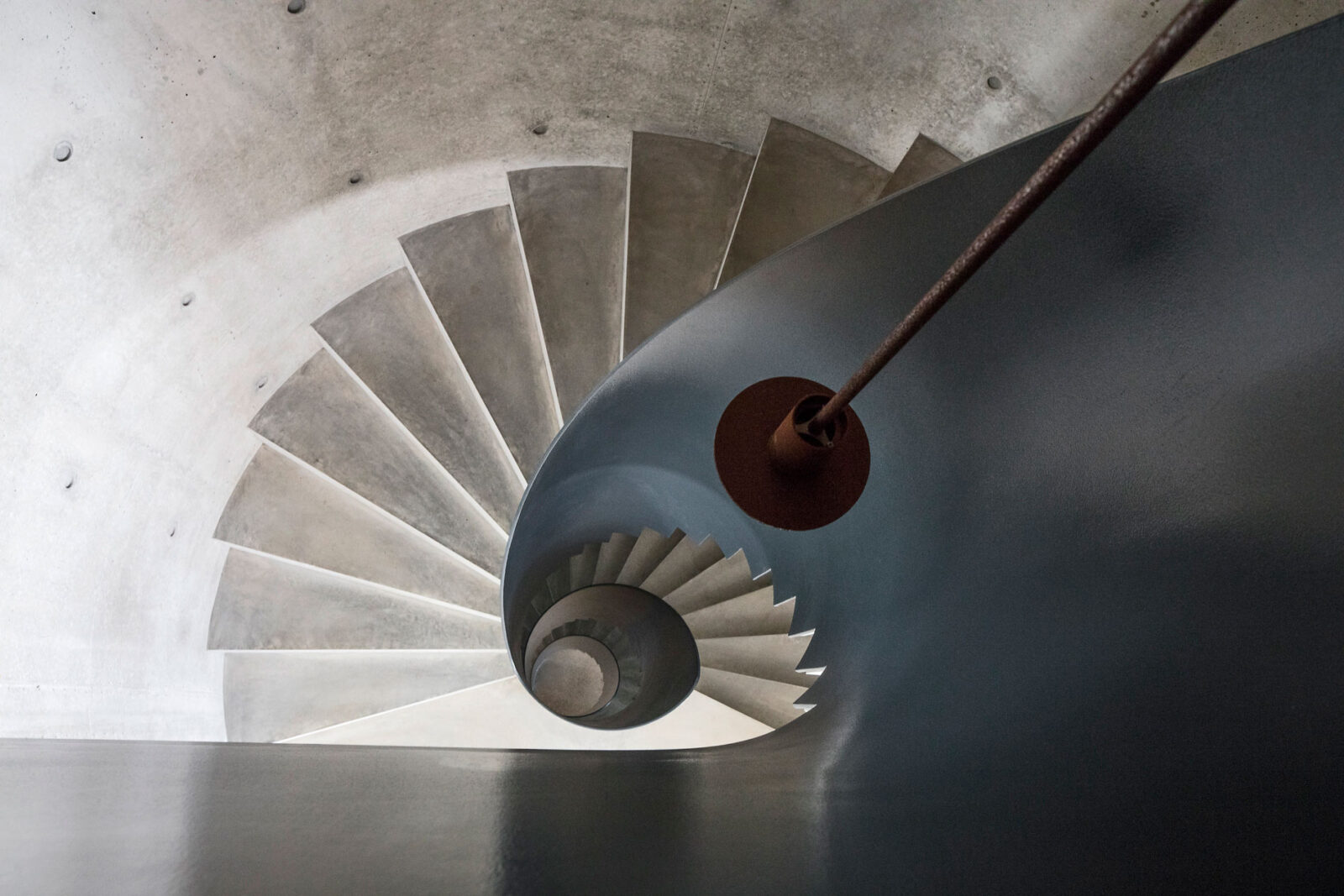 Working with Bellevarde, you feel you're in artisanal hands. It doesn't feel like a corporation. A group of dedicated people hand-deliver your vision. Headed up by John and Tom and their great love of architecture and insistence on quality, you can trust them to care as much as you do.
Most importantly, the owner got what she most wanted—a beautiful house made with care and integrity.
read more