The clients are from the Bilgola Beach area and, after living abroad for many years, were looking forward to retiring there. They envisioned this home as a place for the whole family—including children and grandchildren—to gather and spend time together, but also needed it to function as a comfortable home for just two people.
So the home is organized to balance both public and private spaces, including a central gathering zone and a wing of guest bedrooms, plus a private suite on the second level. The design draws inspiration from the sand dunes and cliff faces of Bilgola Bay. The home's concrete forms echo those natural features, including the color that's the same as the surrounding sand. We wanted it to feel as though the house had grown out of the dunes.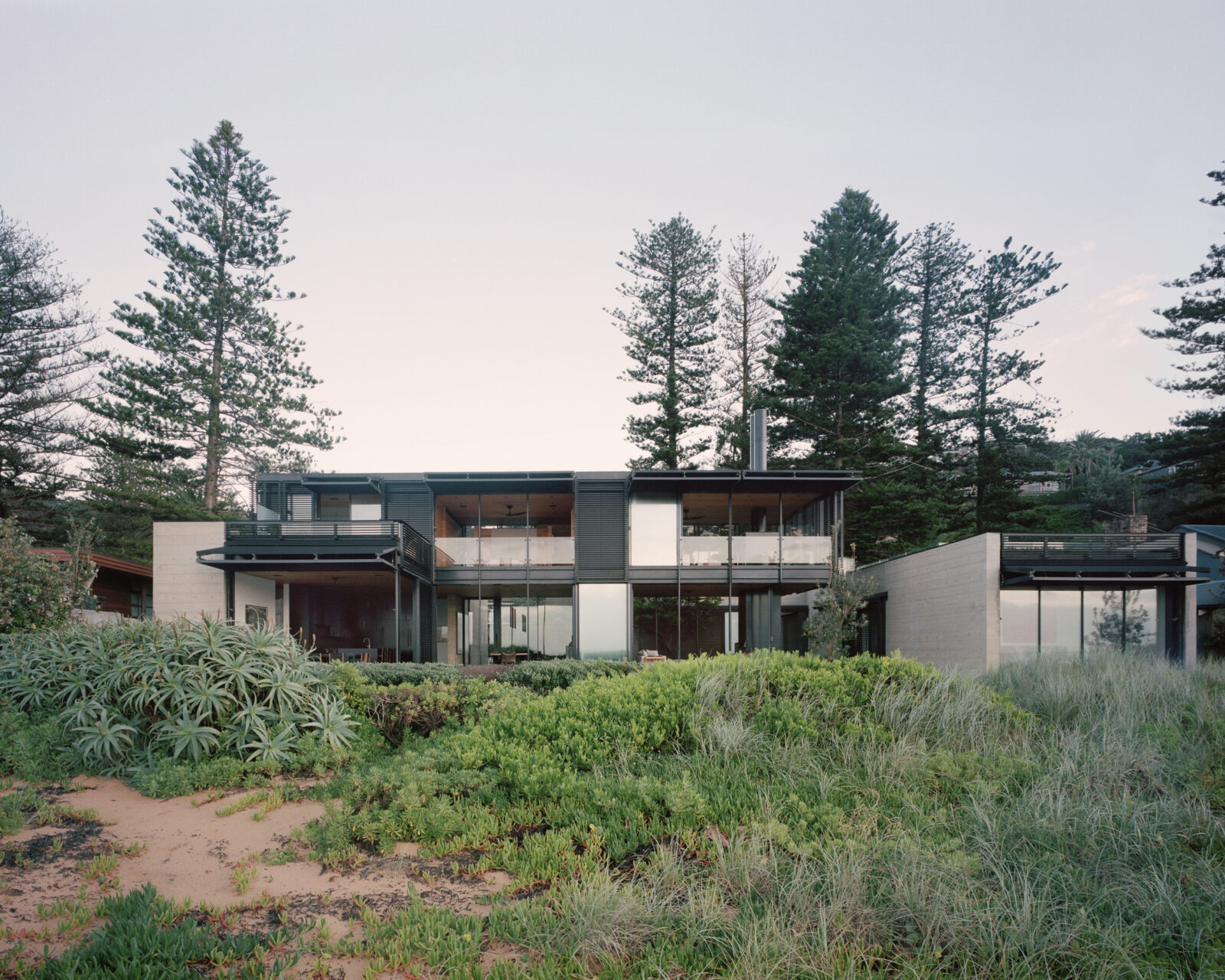 The clients love the beach and wanted to be able to engage with the surrounding landscape as much as possible, while remaining protected from harsh summer sun and during storms or other more challenging weather events. Sliding window walls allow the home to fully open to the landscape, and to capture breezes and natural daylight. A central courtyard and water feature creates a threshold between public and private zones, while also helping to cool the air.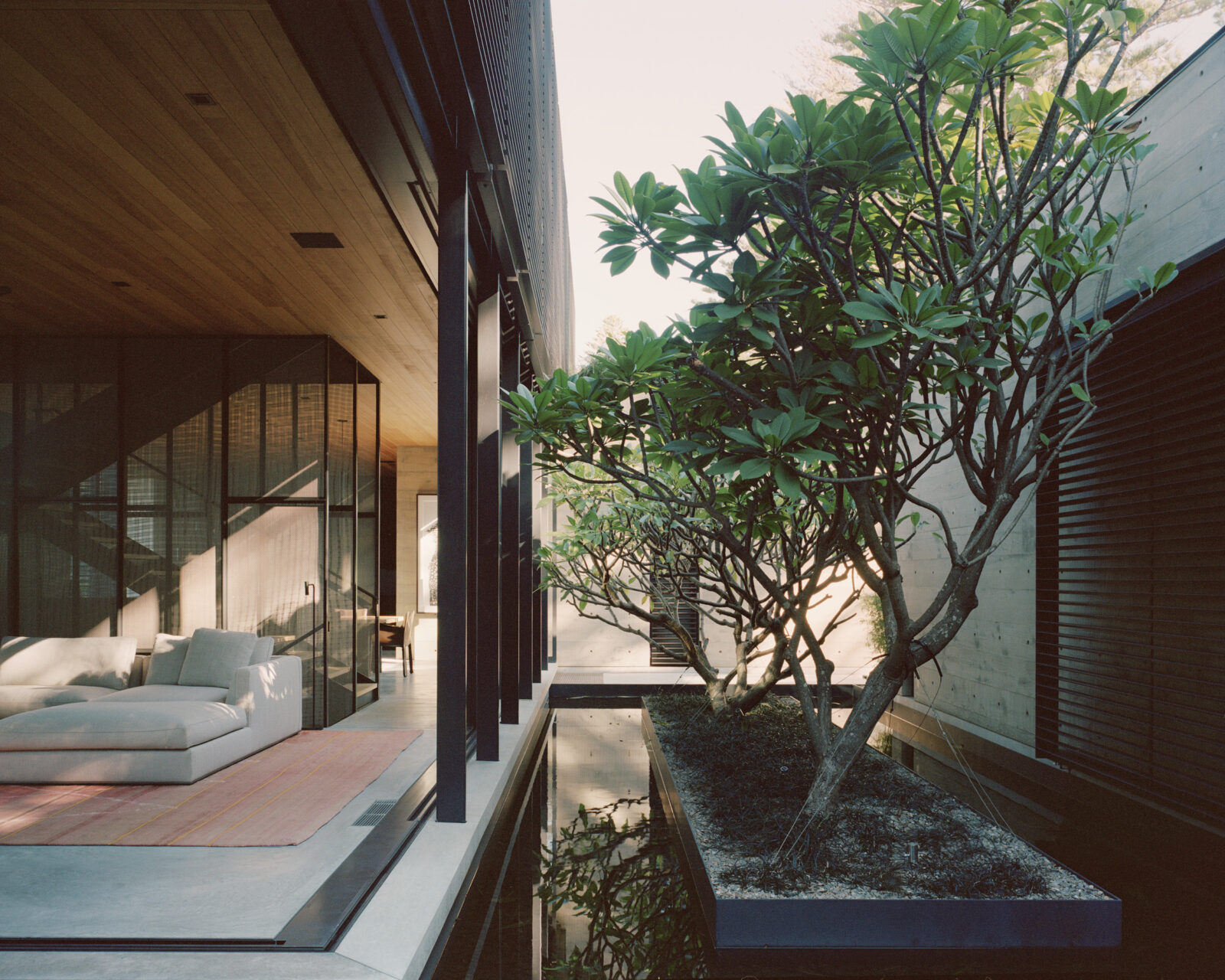 The materials and palette draw direct inspiration from the surrounding landscape. We selected durable materials that would hold up to the environment, and with the internal courtyard, support passive heating and cooling. To enable the home to open and close, we developed a custom exterior shutter system. It allows the interior to receive that natural daylight, moderated in the height of the summer and able to change as conditions change throughout the day. It also allows them to control their preferred level of privacy. The board-formed concrete on the exterior will also continue to soften and blend with the landscape, allowing the home to become even more integrated with the environment over time.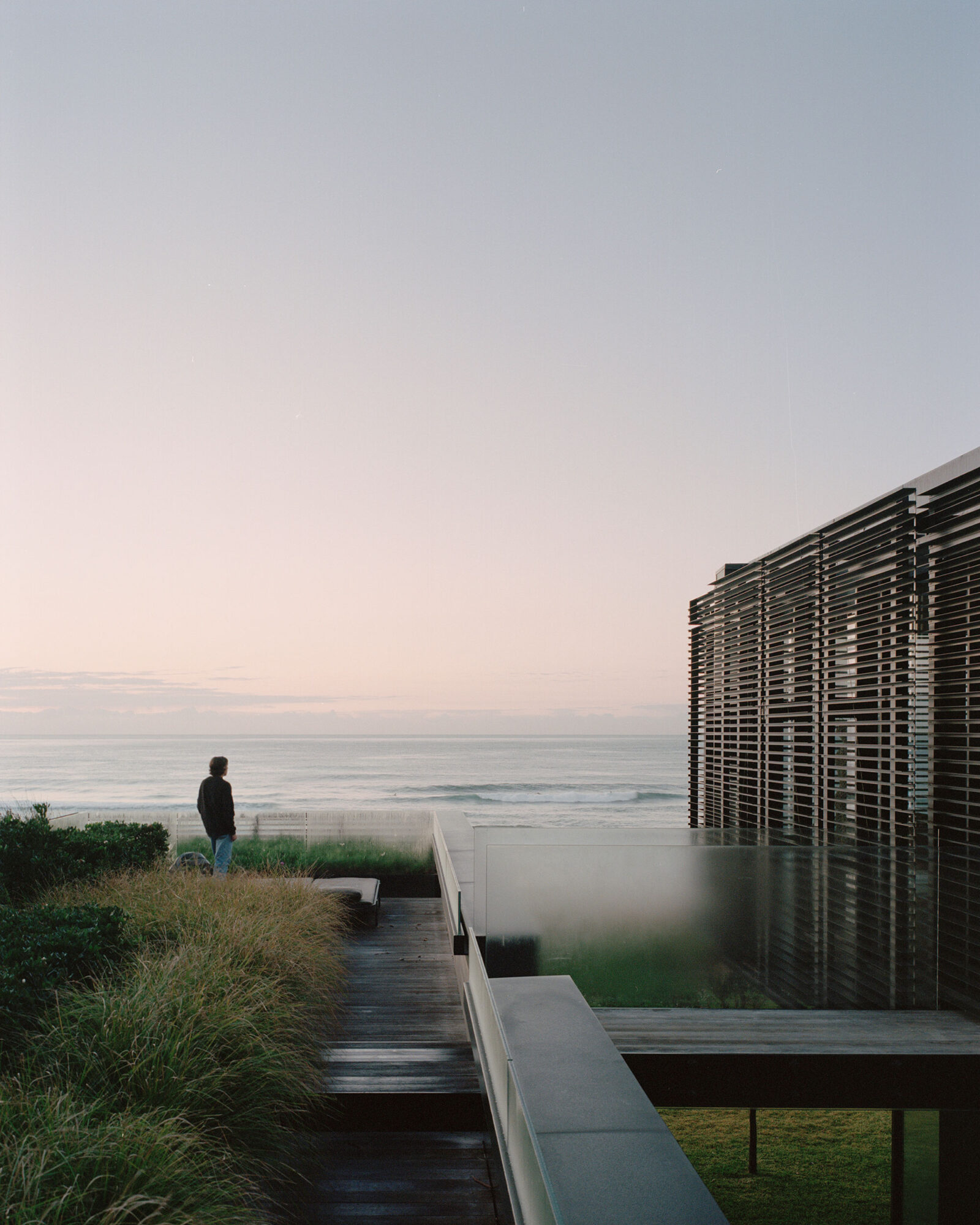 This is a really special project for me, as my first in Australia. I am super excited about how well this project works on so many levels—sustainability and building performance; daylighting; climatic response; family, cultural, spatial relationships. It's a building that can grow, shrink and respond to all the different conditions that it will be part of for many, many years.
I could not be more thrilled with the finished house. These were great clients, who came to us with an exciting agenda to create a family home that would be integrated with its special site. It was an honor to work with them and with Bellevarde and the team in Australia. I could not be more proud of the final product!
read more