At first, we were uneasy about embarking upon such a comprehensive renovation. We had heard friends tell horror stories of how their great dreams had eroded into frustrating and expensive disappointments.
Still, we felt enthralled by the potential of our 1890 four-storey terrace and were excited by the prospect of using Virginia Kerridge as our architect.
We had seen in her previous work a love of natural materials and an exquisite use of perspective and proportion. What also appealed was that Virginia showed a creative flexibility in her response to the brief. She was obviously not a formulaic architect. And she shared our love of contemporary art.
Our mandate was to literally open up the house—to let the light in, and to create the most natural flow between indoors and outdoors. Virginia understood this brief perfectly.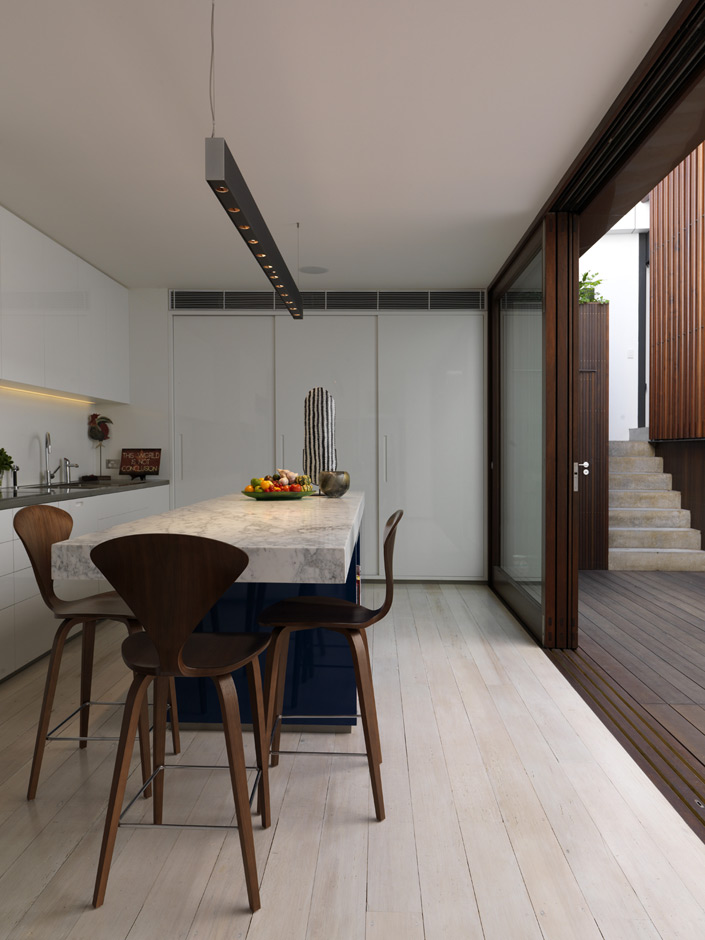 Virginia recommended a range of builders, including John Fielding. We liked him immediately, not just because he radiates quiet confidence, but because of the fine professional rapport between him and Virginia. It was obvious that they already liked and respected each other's work.
We formed a good team from the start, working our way through the design, planning, costing and construction. Our weekly site meetings were a joy, as we addressed every facet of transforming the house. The loudest sound was the laughter between us.
John and Virginia are very good listeners so everyone felt they were an important part of the process. No matter the complexity of the challenge we presented, John always found a beautiful solution. We think that is what drives him—a passion for excellence in design and execution.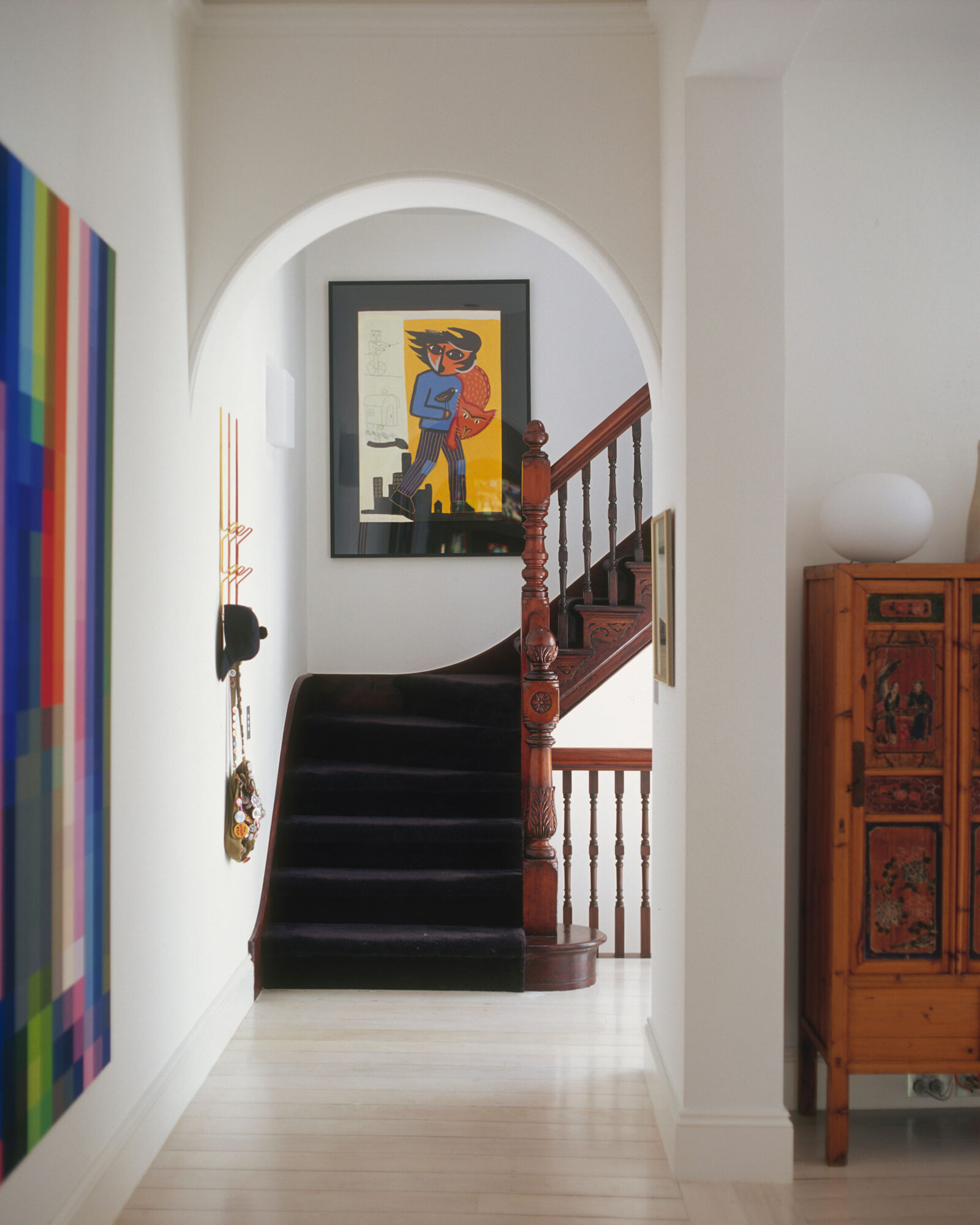 All the guys at Bellevarde are committed to such excellence. The house is finished to an exceptional level. We could not be happier with the process and the outcome.
We now believe that renovating an old house can be an exhilarating and deeply satisfying experience—just choose your architect and builder really well!
read more