When I first saw the book about Bellevarde, I was immediately struck by the quality of their work and the architects they have worked with.
Now having built with the Bellevarde team, what has impressed me is the craftsmanship behind that quality. While they have embraced modern technologies and processes, to me they are still, at their core, old-fashioned builders whose focus is always a terrific outcome.
It was particularly refreshing to work with builders who passionately shared our concern for fine detail. I spent many site meetings discussing ideas with John, Daniele and Ashley, who would often sketch out solutions. I'm convinced that there must be a Bellevarde Drawing School that John sends his team to!
A small but perfect example is seen in the bronze-clad island bench in the kitchen. At the end of the bench, just below the lip, is a double power point and data outlet. Most builders would cut a couple of rough, oversized holes, then cover them up with a standard faceplate. We hesitantly asked whether it was possible for the bronze sheeting to be machined to eliminate the faceplate. Bellevarde embraced the detail of our idea, so now the bronze sheet has precisely-cut holes for each of the mechanisms so that, in effect, the entire sheet of bronze became the faceplate.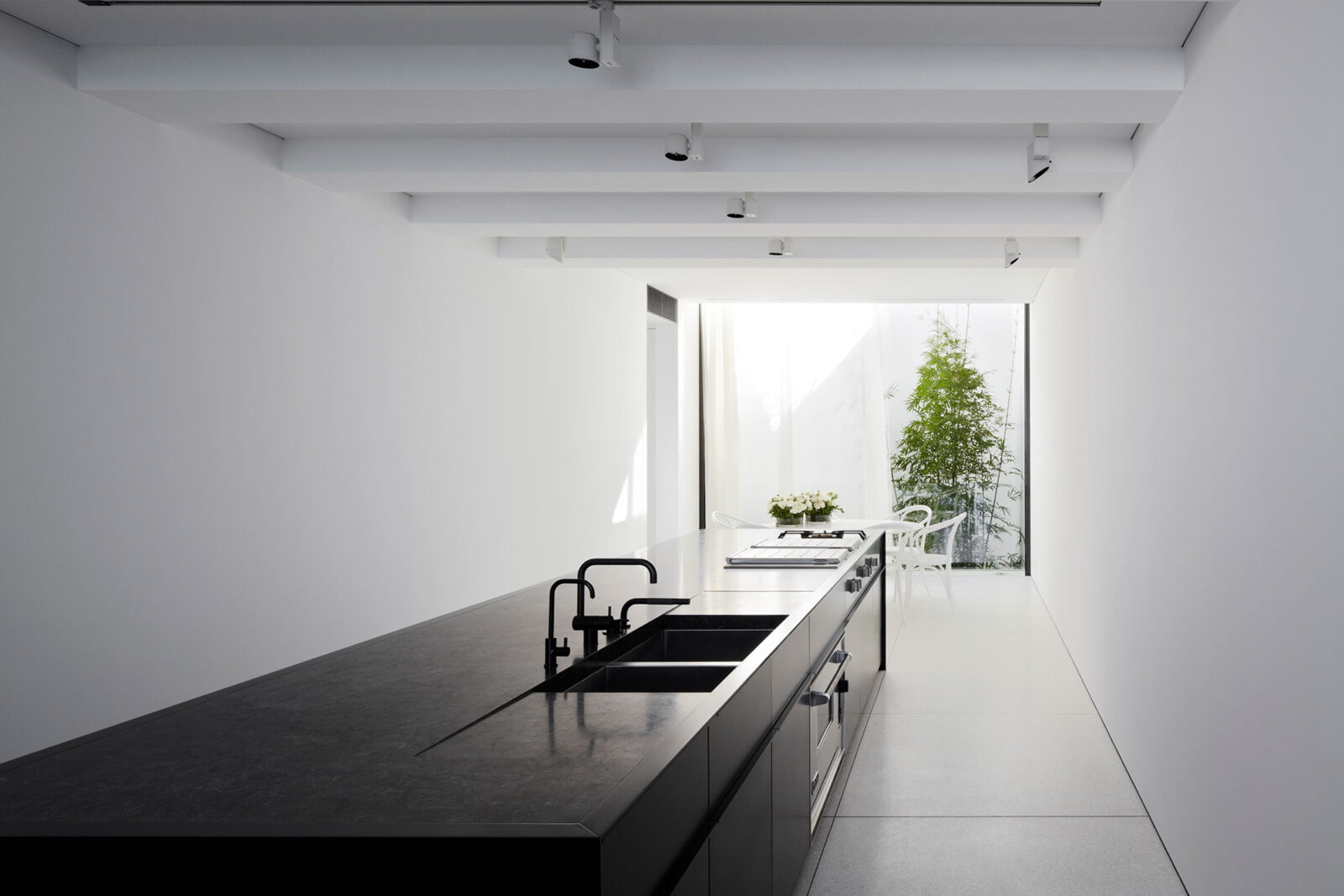 Rather than being challenging, our relationship with Bellevarde was just wonderful.
read more