Omaru is arguably the most elegant and beautifully finished Ski Lodge on Thredbo.
It was detailed and built in eight months between the end ski season in October and start of the new ski season in June.
For all the urgency, Bellevarde encourages architects to continually work on the design as the project evolves.
A good example was the 'structural pelmet box' we created over the sliding glass doors on the top floor apartments.
It started with John's belief that the view to the ski slopes opposite was being greatly restricted by the depth of the structural steel beam supporting the roof.
Half way through the project we therefore designed and built a 'structural steel pelmet' above the door head supported by hidden posts. This much narrower beam also housed the blind, allowing a significant increase in the fixed glazing above the door—and thus, much improved views.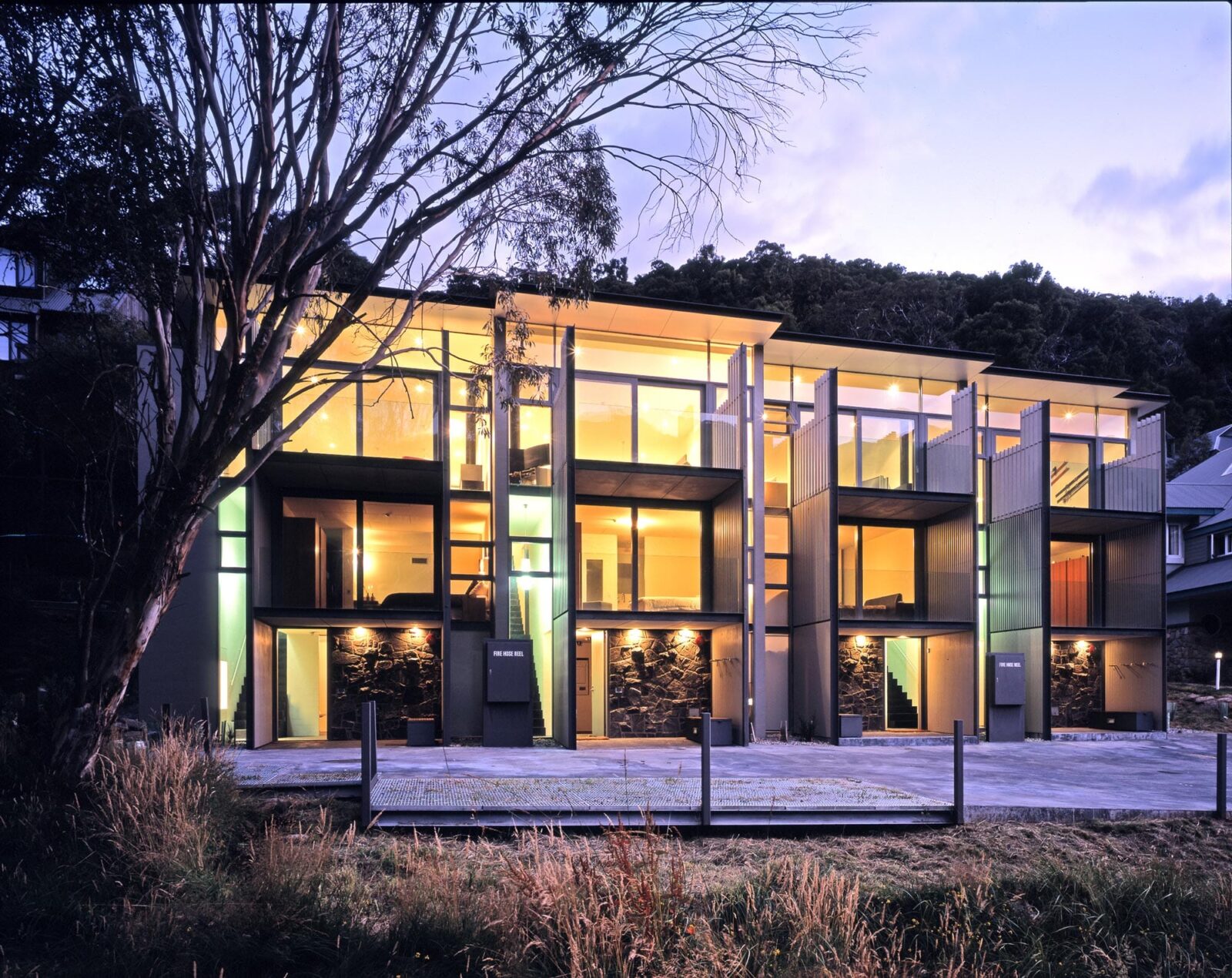 Bellevarde never stops working to create more beautiful, more practical buildings—in this case by enhancing the view that provides the very reason for the village and its visitors.
I have worked on Thredbo projects since the early 90's and I most proud of this little building.
read more