In 1978 I bought this classic P&O-style house right on the coast at South Coogee. It is in a gorgeous location with panoramic views in both directions.
I had always appreciated beautiful buildings, so in the late 80s I engaged Philip Cox, one of Australia's greatest architects, to design the house that stands today. The architect drew strongly on the nautical influences of the old house.
Recently I realised it needed a serious makeover and identified a couple of critical issues:
It had to remain true to the original architect's nautical influences—yet more closely reflect my current life and interests.
Having a lifelong involvement in the arts, I wanted the house to bring my favourites into my daily life.
Philip Cox told me that if I ever wanted help in updating my house to make it truly great, I had to go to John Fielding and his team at Bellevarde.
Luckily I'd known John for years, so I said to him 'Let's do it'—and we got started.
With John's help I formed a team: Alex and Amandine from Alexandra Kidd Design, and Tom and Andrew from Bellevarde.
They meticulously worked their way through the design of every room, creating a series of beautiful, integrated and deeply satisfying spaces, while Andrew followed along, flawlessly executing their designs.
Their work was always thoughtful and approached economically.
John was watching over us all the way, making sure the house was not just superbly crafted, but built to deal with whatever the weather and the ocean threw at us.
Together we saw the house just keep growing better and better—and more and more satisfyingly my house.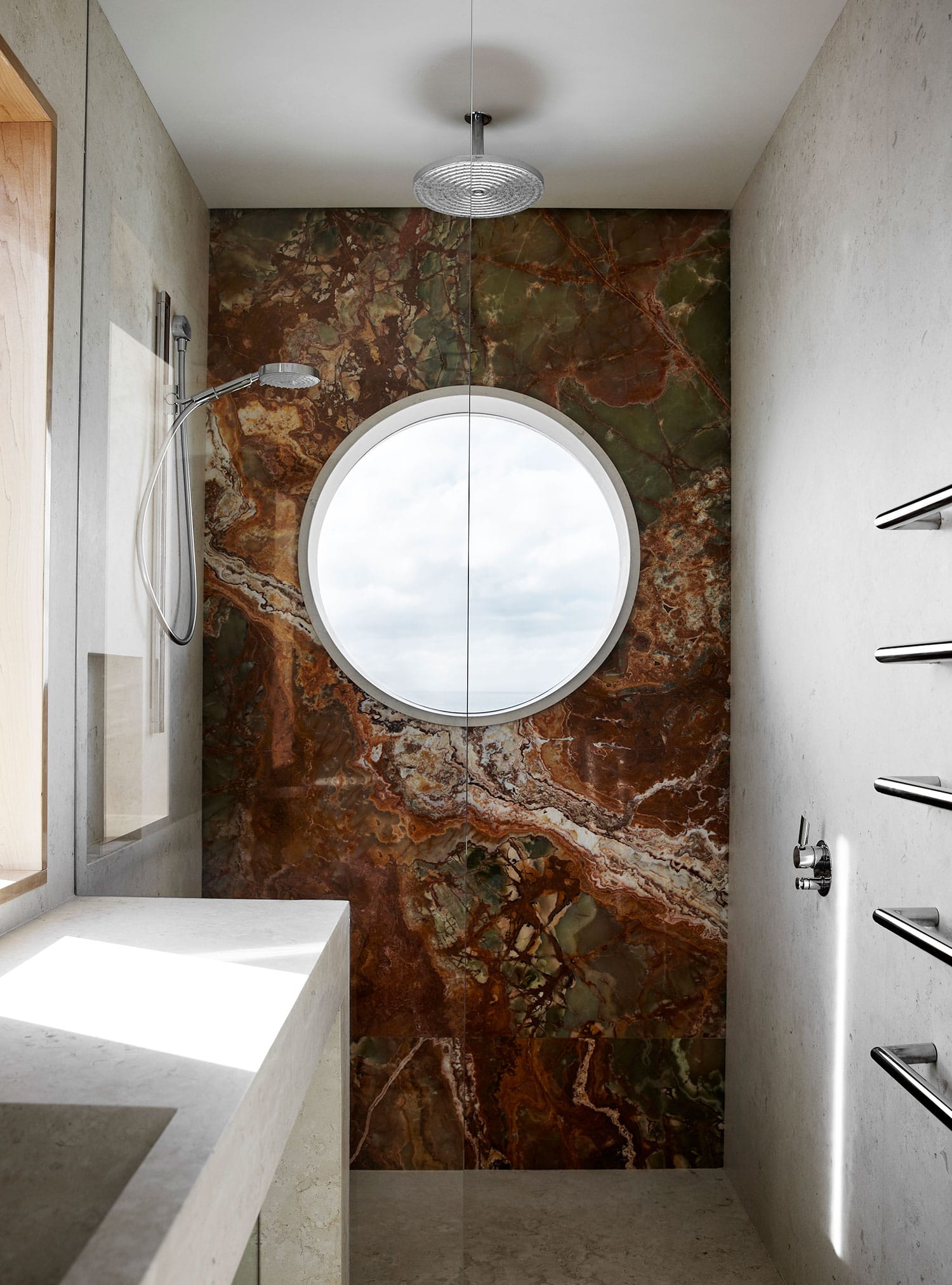 Now it is finished—and glorious. It brings me pleasure every day – and post construction Bellevarde Maintenance have been just excellent.
I couldn't have chosen a better team.
Images © Sharyn Cairns
read more