Our apartment needed a major renovation. It's a difficult location, being on the top floor of an older building but Bellevarde ensured the process was efficient and we're very happy with the final outcome.
We were referred to John Fielding by a friend who had worked with him before and recommended the experience. John was very involved initially. His experience helped us formulate practical ideas and good design solutions on how best to use the space. The balcony, for example, is around a third of the overall space. One of the main issues we've faced over many years living here are the strong winds and wild weather that comes in from the North East. In the past, Aeronautical Engineers have been brought in to provide solutions to the wind and associated noise problems. These were unsightly and we wanted them removed. In consultation with John and the Architect, we came up with a design to remove the railing and replace it with glass. The window and balcony treatments we came up with are effective against the wind and rain and much more aesthetically pleasing. It's much quieter and gives an excellent seal against wind and rain.
Once the build began, the site manager, Ben Lea, developed ideas at a practical level in close consultation with the Architect. Ben is very proactive and it was nice to have someone so consultative and cordial over the course of a long build. All the Bellevarde builders were fantastic. They were available and accessible and nothing was ever too much trouble.
One of the concerns we had was how to get materials in and rubble out efficiently. Ben kept us and the neighbours informed so everyone knew what to expect and there were no surprises. His excellent attention to detail meant inconvenience to other residents was kept to an absolute minimum.
A memorable highlight of the build process was the helicopter. Several factors about our location meant this was the only feasible way to get the heavy glass doors for the balcony delivered. Ben and his team oversaw the tricky operation calmly and professionally. Anticipating some noise and inconvenience for neighbours, he brought tea and cakes for them on the day. It was a very nice touch.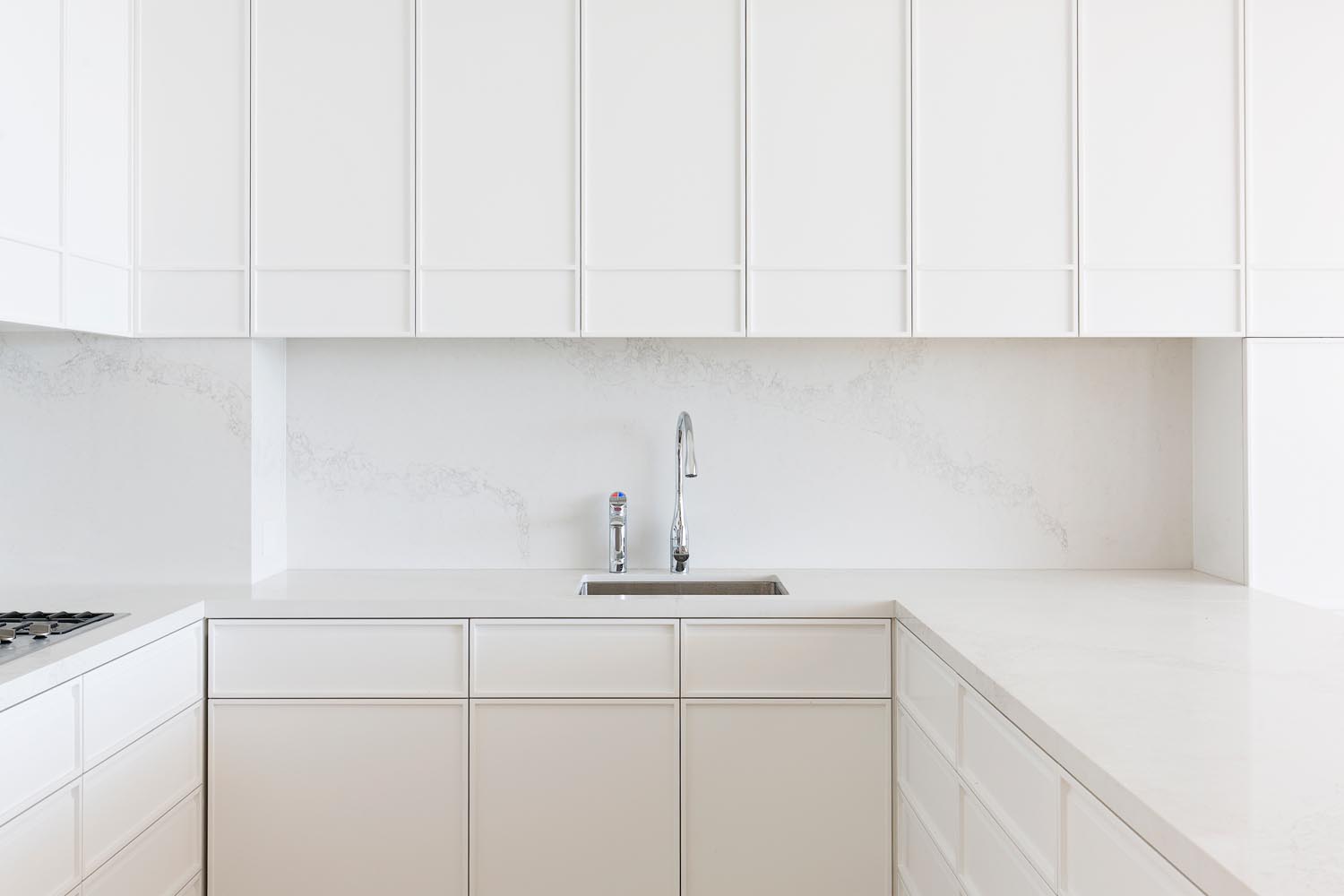 We've had the chance to enjoy the completed apartment for a while now. The fittings and finishings are simply excellent. We would have no hesitation in recommending Bellevarde to anyone.
read more