Before we started the renovation, there had already been some work done to the common areas of the building. We entered into talks with the builder that did these works but, when we weren't able to come to agreement on the contract, we started looking for a new builder. I saw Bellevarde's website and then several people recommended them.
Brendan had worked with Bellevarde before and knew what to expect. He came and spent a day with us to extract the brief. We knew his style and liked a lot of his previous work. We asked him to design us a place that would be user-friendly but with a plush feel to it. His word for what he came up with is 'Tranquillity'. We think it suits the place perfectly.
Working with Ben Lea and Jak Gannon from Bellevarde was great. Jak was here from day one and Ben came in towards the end of the project. They made things easy because they were so on top of everything. They interfaced seamlessly with our project manager who said he always felt confident with their pricing. I get the impression that this level of trust is not necessarily the norm in the building industry. This meant I got to be involved more in the fun parts of the project.
It's an older building so there were a few issues that popped up but they were always solved quickly and at minimal extra cost by the Bellevarde team. There have been a lot of structural changes and reinforcing. A lot of new steel was brought in. With Bellevarde, things got done without any fuss. Their professionalism meant I had more time to spend with Brendan. He provided very detailed instructions to the builders which were followed perfectly, giving us a beautiful result.
It was a good thing that Bellevarde spent the time to do the reinforcing. It has left the building in a far better condition which is fortunate because it has become clear that the roof needs some work. The other residents, impressed with their interactions with Jak during our build, have agreed to give the job of fixing the roof to Bellevarde.
Jak has been so helpful. Just after we moved in, we found there was water coming through our ceiling. I called Jak who left his family Christmas party, ran over here and determined the water was coming from the apartment above. We are so impressed that we will be using Bellevarde to do all our future maintenance.
Bellevarde have definitely delivered on Brendan and our shared vision. We are delighted with the work they've done. It's beautiful. I love the main en-suite. I think it might be the best piece of real estate in Australia. The fine crafting complements the view. It's just so nice.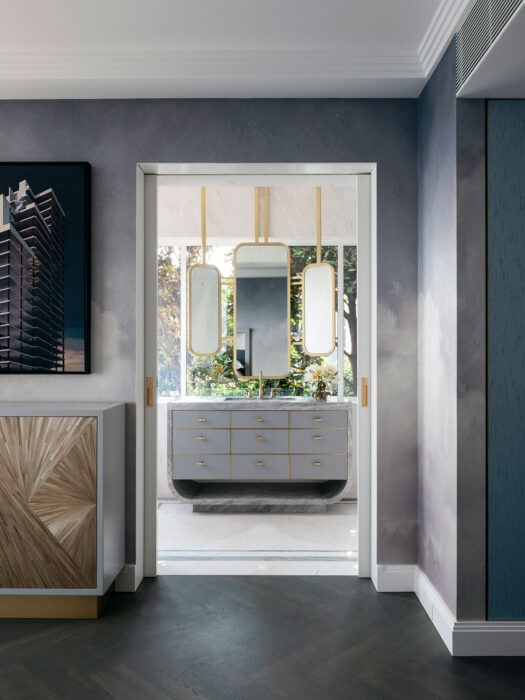 I would thoroughly recommend Bellevarde. It's been such a pleasant and stress-free experience. We'd build with them in Melbourne if they had an office there.
read more