I met John Fielding and, after one conversation with him, knew I wanted Bellevarde to renovate my home. Given their reputation, I had a concern that they might be too busy building houses to do a refurbishment, but I needn't have worried. John and team tackled what ended up being quite a revolutionary change with skill and professionalism.
I worked closely with Adam Howe and Campbell Fisher from Bellevarde; they were a delight to collaborate with. They know exactly what they're doing and everything was completed to a very high quality. They leave you feeling confident that you're getting it done right. The time-frame was always what they said it would be and there was no need to second-guess the outcome. John is amazing. Every Bellevarde employee spoke of him with affection and respect and I can understand why. Respect is a strong currency in any industry and John has earned theirs and mine too. Without exception, I found the Bellevarde team to be honest and above board.
This is a family home and the original architect had done a wonderful job with the exterior design. I suspect he must have spent some time studying the topography as the positioning of the house is perfect for ingress of light and breeze. The designer Dylan Farrell (Dylan Farrell Design) and his partner Nicolette collaborated with Bellevarde and me to elevate the internal structure and finishings to marry with the external beauty of the house and land.
With some thoughtful changes, we were able to segregate areas of the house into zones, overcoming the feeling it might otherwise have had of being in a gallery or warehouse space. Rooms were given a more intimate and distinct feeling with subtle entryways.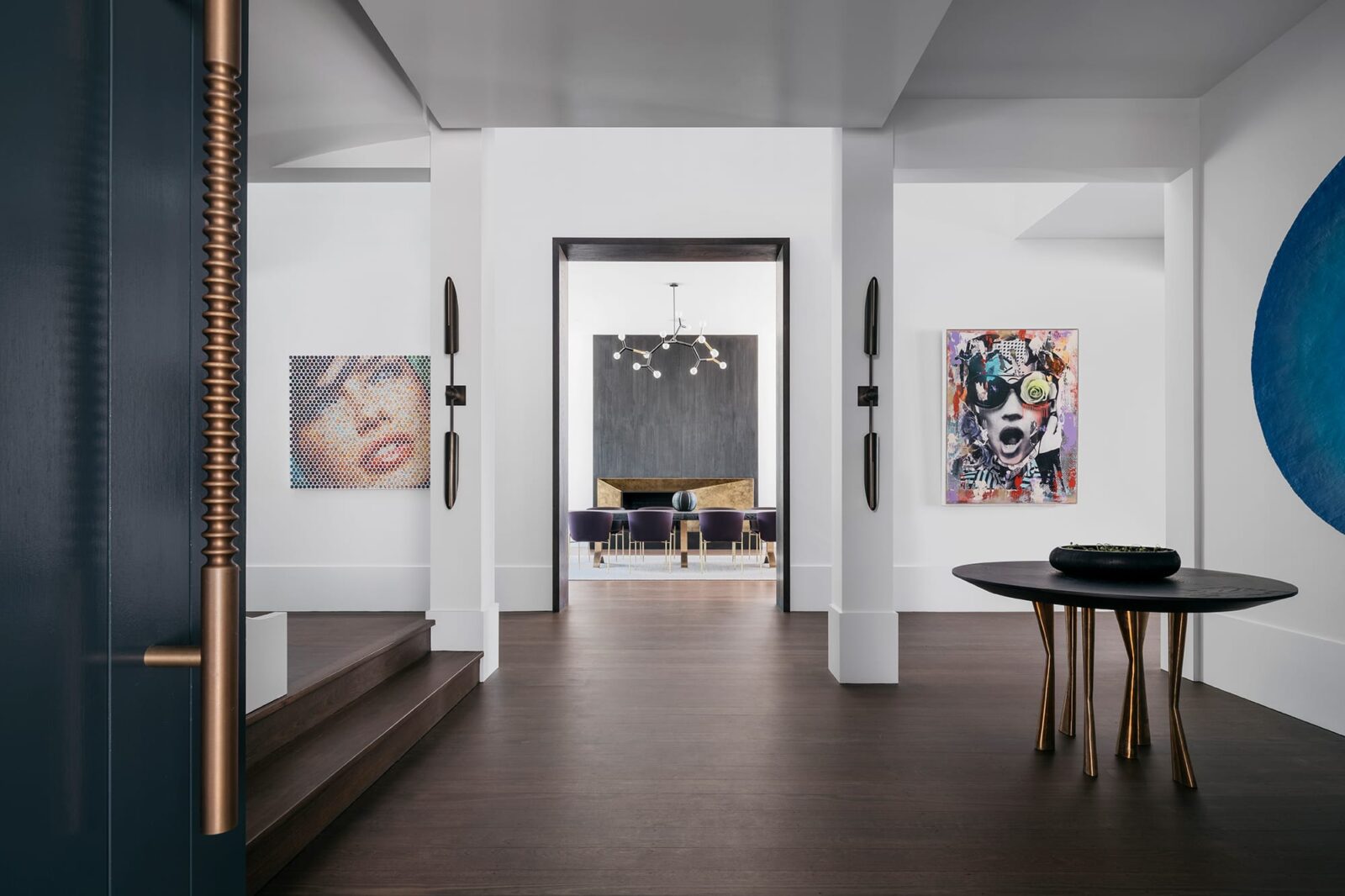 Removing the cupboards and heavy window frames that were partially blocking the view and adding full height sliding glass doors has given the kitchen a much less formal feel, making it a more inviting space. It's great for entertaining and when the kids have their friends over, it's a light-filled yet cosy place to be in. The new doors and glass-work are millimetre perfect.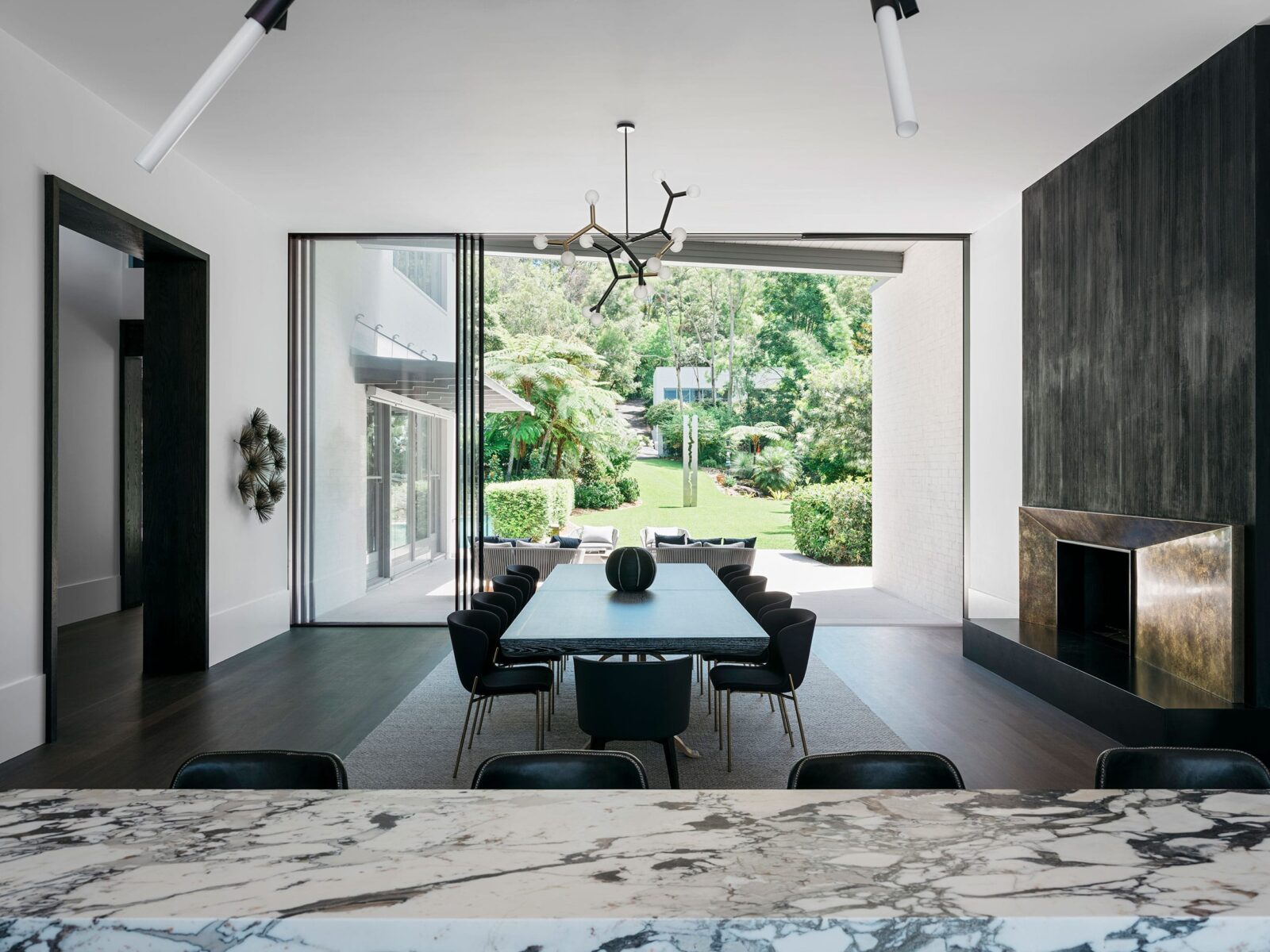 The original floors had matched the reddish colour of the previous exterior and, with a new paint job outside, they needed re-doing. I wasn't sure it would be possible but John assured me that the wood was of a good enough quality that it could stand being bleached and re-stained. I am very pleased with how it's turned out. Norby and his team worked diligently to get the floors and balustrade perfectly executed. Borello also deserve a special mention for their attention to all the woodwork. Domenic and the Borello team skilfully brought to life Dylan Farrell Design's joinery drawings with Bellevarde making sure all the pieces were coming together.
Despite the rich finishes the overall feel is open and approachable. And while it's large, I didn't want to feel like I was living in a museum. Ultimately, Dylan Farrell Design and Bellevarde created a beautiful home that balanced luxurious materials and outstanding artisanship with casual and liveable areas.
With the job complete, I'm very comfortable knowing that Bellevarde will continue to look after the maintenance of the house.
Working with Bellevarde was rewarding and enjoyable.
read more