Most builders simply say 'Give me your plans and I will build the house'. John isn't like that. He respects great architecture.
His joy lies in using his knowledge and skills to complement the architect's vision.
He immerses himself in the plans until he understands and absorbs the architect's intent. Then he sits with the architect for as long as it takes to work out how they can deliver the finest house they can imagine.
We loved Clinton's design. A great joy for me was our weekly site meeting where Clinton and John and I would work our way through all the issues on how to execute it as perfectly as possible.
Invariably those discussions lead to refinements and improvements.
John is committed to excellence. An example was in the pouring of the concrete walls, several of which join at angles of less than 35 degrees. This gives the building very clean, sharp edges—but also made them very challenging to cast. Whenever there was a concrete pour John was there to work the vibrator. As a result the walls are perfect, straight off the formwork.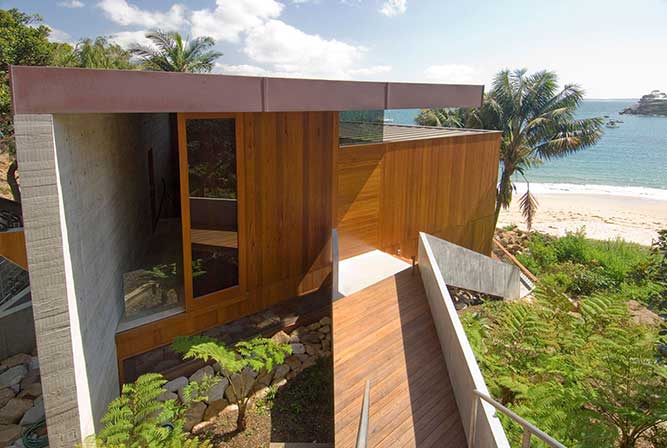 I also like the way John mentors his people. Our house was Mike's first as project manager. It was a challenging task, but John was always there when needed with support, or advice, or a helping hand. Mike did a great job.
We just love the house.
read more